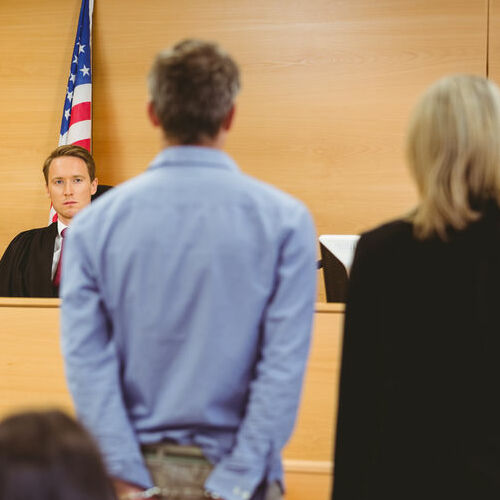 Bench Warrant Defined
For somebody that has never been arrested, asking "What is an Indiana bench warrant?", wouldn't be an odd question. You've probably heard the term "arrest warrant" and you probably have a good idea what that means, but not the term bench warrant isn't as commonly used, for most of us anyway. 
What is the purpose of a bench warrant in Indiana?
In Indiana, the purpose of a bench warrant is to ensure that a defendant shows up for a court-ordered appearance when summoned by the court. It is how the courts enforce the orders they hand down.
When and why is a bench warrant issued?
Where an arrest warrant will typically result in the defendant going to jail, that isn't always the case with a bench warrant that is issued for the following:
Custody hearings
Divorce proceedings
Witness testimony
A bench warrant may be issued for the following situations, which can end up with the defendant being arrested and held in custody. For these situations, the defendant will have a separate court date for these situations as well as the original reason court date:
Failure to appear in court for a previously set court date
Failure to pay a court fine
Violation of parole
Violation of probation
What happens when a bench warrant is issued in Indiana?
A bench warrant may not be as serious as an arrest warrant. However, if necessary, a defendant can be arrested, taken to jail, arraigned, and will need to post bail to be released. This will require them to be held in a cell for a few hours versus possible days.
Many times, a defendant can be released on their own recognizance, however, whether they are allowed to bail out or not, they will be faced with two court dates. One for the reason that is stated on the bench warrant and for their original crime or reason.
A key fact to a bench warrant is if the defendant named is pulled over for a traffic infraction, the officer may arrest them there and take them to jail for booking.
How do you find out if you have an Indiana bench warrant?
Any person that suspects there may be a bench warrant issued for them can contact or visit the county clerk's office where the warrant was issued. They may also contact the county sheriff's department or an attorney.
What should you do if a bench warrant is issued for you in Indiana?
If you find out that there is a bench warrant issued for you, the best thing to do is turn yourself into the court that has issued the bench warrant or to a law enforcement officer in that jurisdiction. Alternatively, you can hire a defense attorney and have them file a motion for a bench warrant to be recalled.
What are the consequences of having an Indiana bench warrant?
A defendant that is released from lawful detention with the understanding that they must appear before the courts on a certain day and time and doesn't, can be charged with a Class A Misdemeanor.
How long does an Indiana bench warrant stay active?
A misdemeanor warranty expires within 180 days. If their original arrest was a felony charge, it is automatically upgraded to a Level 6 felony. A warrant of arrest for a misdemeanor expires 180 days after it is issued. For a felony arrest that leads to a bench warrant with a rearrest, there is no expiration time.
How can an Indiana bench warrant be recalled?
Your criminal defense attorney can request the courts to recall the bench warrant. If this request is denied, the second step a defense attorney will usually take is filing a motion for a combined bond review and bench warrant surrender.
What happens if an Indiana bench warrant is not recalled?
When every effort by your defense attorney has been denied: recall of bench warrant or a review of the bond and surrender of the bench warrant, the last resort is for the defendant to surrender themselves.
Can an Indiana bench warrant be served in another state?
Bench warrant arrests are only within the state that they are issued. Arrest warrants or bench warrants cannot cross state lines. It will require the legal process of extradition requests being filed by the defense attorney or the court that issued the bench warrant.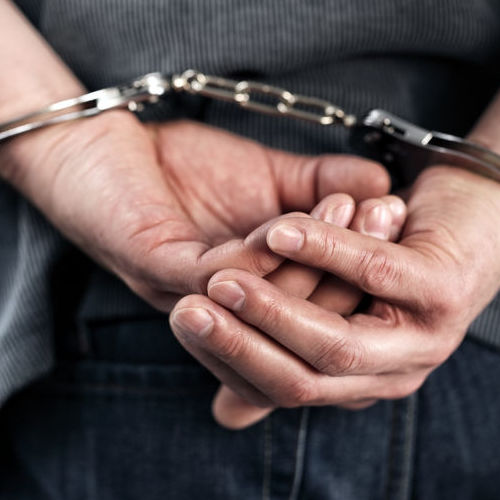 In Closing
Anytime you are in a situation resulting in an arrest warrant, bench warrant, or any other legal matter, hiring a defense attorney is recommended to be the first step. An attorney will have the experience and knowledge to walk a defendant through the process that is taking place and help find the best defense possible.  An arrest of any kind can be damaging to a person's standing in their community, their employment, and the stress that is placed on the family. Need bail for an arrest on a bench warrant in Avon and Indianapolis, IN? Never hesitate to call Indiana Bail Bonds at 317-423-9300 for help.