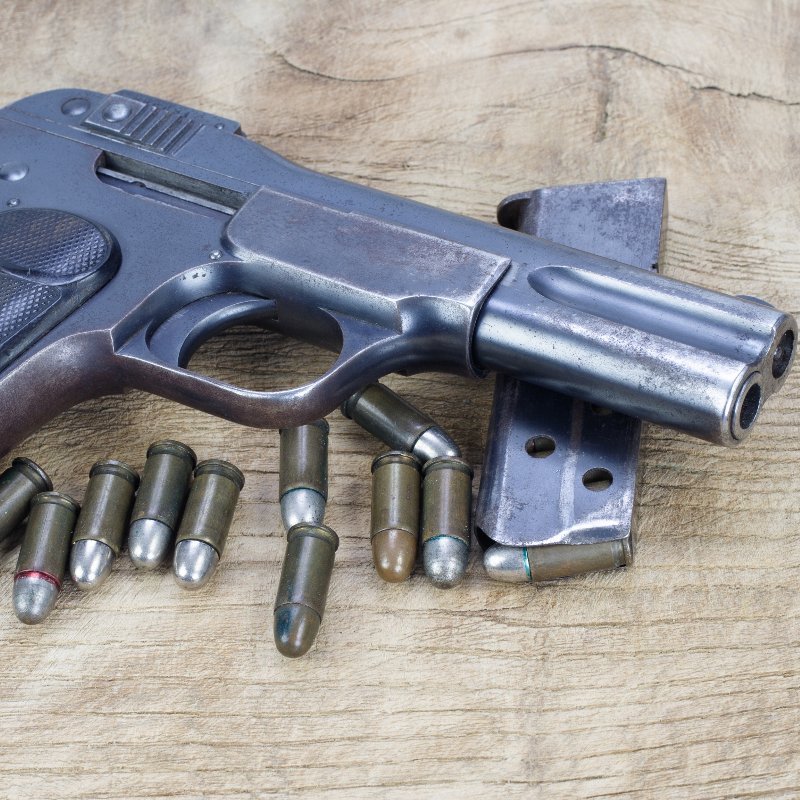 Here in Indiana, if you don't know what the law is regarding possession and use of any weapons, charges can be filed against you quickly. The next thing you know, you're arrested for a weapons violation and waiting to post bail for weapons charges, and you may not even be sure how or why!
The FBI accepts records of people that are identified as possibly being prohibited to acquire or possess a firearm under individual state laws and federal laws. Since 2021, the FBI databases have been utilized for firearm background checks, meaning that licensed firearm dealers can decline to sell firearms to certain individuals.
In Indiana, what are weapons of offense?
Like many states, Indiana residents are privileged with the 2nd Amendment, the right to keep and bear arms. And while the state is rather liberal with this, there are some limitations. For example, a license to carry is required for possessing a handgun, and other examples as follows that violation of these laws can find you arrested on weapons charges:
You must have a license to carry a handgun, stun, gun, or taser on your person or in your vehicle unless you fit any of the following exemptions:
you are on your property or have consent while on another person's property
you are legally hunting, at a shooting range, or in attendance of a firearms course
the gun is unloaded & stored in a locking container in a vehicle, or
you are under a protective order for domestic violence or have a pending license.
In Indiana, it is important for identifying weapons of violation in your possession to avoid arrest on weapons charges. Among those weapons are:
Armor-piercing handgun
Armor-piercing ammunition
Machine gun
Sawed-off shotgun
Switchblade
Other weapons charges that can get you arrested are as follows:
Pointing a gun at another person
Using false information to obtain a gun
Having a gun on school property
A child in possession of a gun
Giving a gun to a child or a convicted felon
Possession of a gun by a violent felon
Possession of a person convicted of domestic battery
To be in any of these situations with the firearms listed, a person will be arrested and face weapons charges and the repercussions that may be implemented by law. Weapons that are considered legal in Indiana but may not be in other states are brass knuckles, stiletto heels, and handgun licenses are honored in Indiana that was issued in other states, known as reciprocity.
Can you get bailed out for a weapons charge?
If the judge sets bail for an arrest on weapons charges, yes, you may post bond following the normal bail bond process. Bearing that in mind, can you get a bail bond for a weapons violation? How much is bail for a weapons violation?
This is determined by the arraignment judge who has a state guideline and will consider several factors in setting the bail amount for weapons charges. Those considerations include the following:
Previous criminal record
Current employment
Current stand in the community
Surround circumstances at the time of the arrest, such as possession of alcohol, drugs, domestic violence present, etc.
Can weapons violations get dropped?
It is not easy, but it is possible to have weapons charges dropped, at the very least reduced, with the right lawyer. What type of lawyer handles weapons charges? You should seek for and hire an experienced criminal defense attorney that has experience and knowledge of how to beat weapons violation charges.
The following are 5 ways an experienced defense lawyer will work to get weapons charges dropped in Indiana:
1. Lack of Evidence and Violations of Rights
The details of your arrest will have an impact on the possibility of having the weapons charges dropped for lack of evidence or breach of constitutional rights. These two issues are frequently interrelated and to give your lawyer the maximum chance of success, they should be brought to light quickly
2. Motion to Suppress Evidence
An experienced defense attorney may choose to file a motion to suppress the evidence, which will involve removing any evidence that was obtained with breach of constitutional rights. This can include be arrested but not providing your Miranda rights, unlawful search of our car, home, employment, or person can be cause for this motion too.
3. Exclusion of Witnesses and Their Depositions
The state relies on witness statements that are obtained through a deposition if the crime involves a victim. These depositions are to be obtained with the witness under oath who review the events of the arrest and weapons charges.
4. Plea Agreement
Another way an experienced defense lawyer will use to have weapons charges dropped it negotiate a plea agreement with the prosecutor.
5. Deferred Adjudication
In Indiana, there is the option of a pretrial diversion program that can help the defendant avoid the impact of a criminal conviction that requires a no contest or guilty plea to be entered into the court records. The defendant is usually required to attend some type of class to avoid going to jail.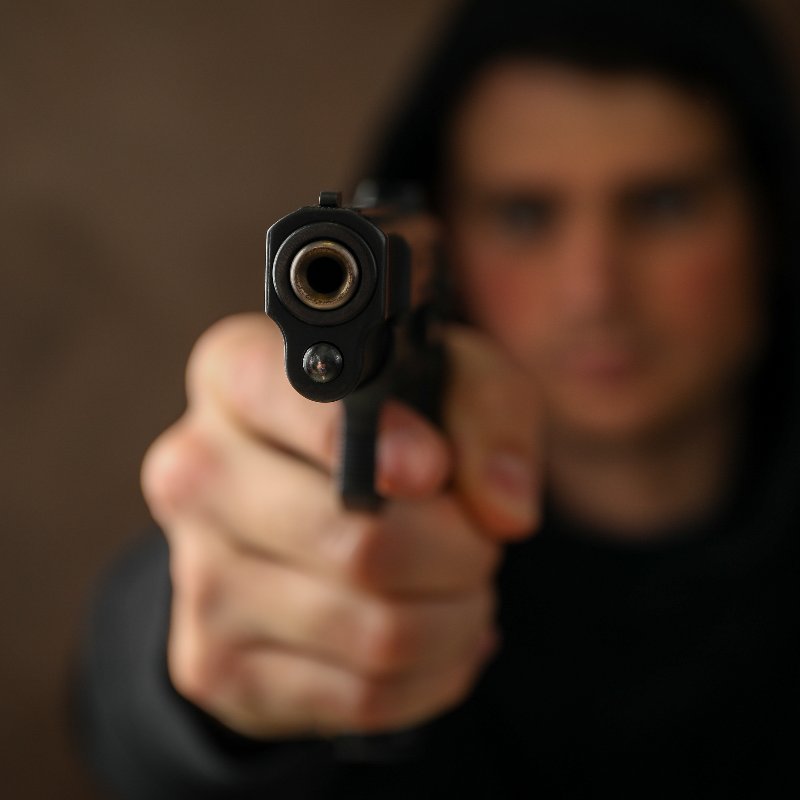 Closing Thoughts
While federal gun law provides states with a base floor, there are several important gaps that will allow individuals that are considered a significant risk, to acquire a gun or other weapon. It is up to the states to establish and enforce laws that keep the intended system in efficient working order.
In the state of Indiana, it is the state law and the federal law that determine what is legal possession and what will have a person facing weapons violation charges. There are multiple federal statutes regarding regulating firearms and minimizing access and possession of firearms for the safety of the public.
On the federal level, these laws are established and maintained by the ATF (Federal Bureau of Alcohol, Tobacco, Firearms, and Explosives). In addition to the state of Indiana and other states with their own firearms laws in place in accordance with the federal government's outlines.